What is the UCPath reporting strategy?
The UCPath reporting strategy involves both Cognos and PeopleSoft reports. For a full list of reports, please review this list of reports.
Cal Answers is still managed by the Cal Answers team under the Vice Chancellor of Finance.
IBM Cognos Reports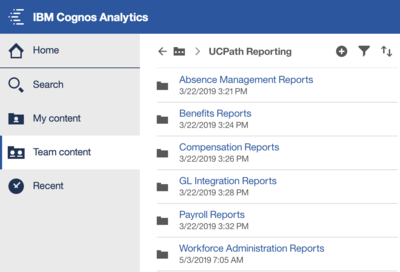 About
Reports are developed in the Cognos application & accessed by navigating to Quicklinks > Cognos Reports

Reports are based on day-old data in the DDODS which is updated nightly

Reports will be developed based on campus requests/needs

Report Distribution:

Cognos Common Reporting Menu

Location Specific Cognos Reporting Menu
Resources
Cognos Reporting Presentation - May 2019
Review detailed instructions on how to access Cognos Reports.
PeopleSoft HCM Reports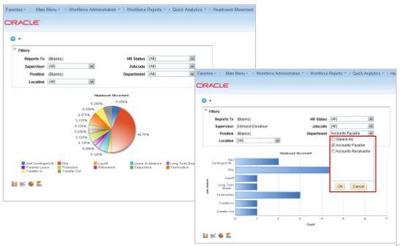 About
Reports are developed in PeopleSoft HCM & accessed directly through the UCPath Portal

Reports & queries that require real-time data will access the data from HCM directly:

Example: Payroll Pre-processing Reports

Reports that require data that is not in DDODS or CDM such as Staging, AWE and Audit Tables

Report Distribution:

Queries: thru Query Viewer or Excel files

Reports: via Report Manager tool