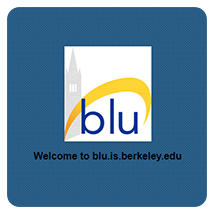 Still getting a paper paycheck?
If you currently receive a paper paycheck, your paycheck will be mailed on payday to your home address on file by U.S. Mail on payday (arrival after payday) when the UCPath system goes live in spring 2019. By switching to direct deposit, you can get access to your pay on payday.
Sign Up for Direct Deposit Before UCPath Go-Live
Employees are encouraged to enroll for direct deposit before UCPath Go-Live. Funds will be directly transferred to your designated direct deposit account on payday.
If you are already enrolled in direct deposit, your current selection will automatically migrate into UCPath and you will not need to sign up again.
Direct deposit has many benefits:
Money is available sooner:

With direct deposit, your pay is automatically deposited into your bank account and is available immediately on payday.
Payments can post before holiday weekends. Since direct deposit is processed early, you can get your paycheck early if a holiday falls on payday.

There's no paper check to replace in the event your paycheck is lost, stolen, or expired.
Employee convenience:

You no longer have to wait in line to deposit or cash your check
You don't have to be in the office to be paid. If you are on vacation or on a sick day, you can be assured the deposit will be made to your bank account.

You pay no extra feeds to receive your money via direct deposit, and you eliminate costly check cashing fees.
Your direct deposit is protected by federal consumer protections and banking regulations
Help save the environment and reduce our carbon footprints
Consider direct deposit if you're not currently enrolled. To enroll for direct deposit, see the links below:
Please note: Direct deposit activation may take up to one to two pay cycles to go into effect. You will receive a paper payroll check until your direct deposit has been activated. If you have not received direct deposit within a month or more, you must re-enroll in direct deposit.
---
Key Changes with UCPath
If you currently have a credit union deduction (e.g. mortgage payments, car payments), you may want to set this up as one of your 3 direct deposit options once we are live in UCPath.  Employees who have credit union deductions will be notified via email.  It is highly recommended that you make arrangements for these payments in the month of Go-Live.
Changes after UCPath Go-Live:
Credit union distributions are no longer handled as payroll deductions. With UCPath, employees may set up direct deposits to distribute paycheck funds to up to 3 accounts, including the credit union deduction account.
Employees will be able to specify up to three (3) direct deposit accounts at different financial institutions to distribute your pay automatically in the UCPath portal (set up after Go-Live)
All U.S. banks participating in the Automated Clearing House (ACH) Network are available for direct deposit
Multiple direct deposit accounts will be able to be set up after UCPath system Go-Live
Employees can create up to three (3) direct deposit accounts to distribute your pay automatically in the UCPath online portal.
---
CalPath Connect (Issue 4) | UCPath Overview | News
---