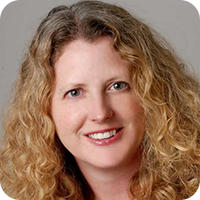 UCPath will update our payroll, benefits, and human resource systems, so they are integrated and will replace our legacy system (PPS) that is based on outdated technology.
I strongly encourage all Academic HR Analysts, any other staff that handle academic appointments, and academics to become involved with the UCPath project. Your involvement can be as simple as learning about the project and staying updated as the project progresses. Some individuals, however, will want to take a more active role and give input on how the system should be implemented at UC Berkeley (UCB). We will be making some key campus decisions over the next few months, and having advice from departmental and decanal-level individuals will be very helpful.
Although some aspects of academic compensation and appointments will be different in UCPath, an advantage that UCB has over some of our sister campuses—we've used Human Capital Management (HCM), a PeopleSoft system, for over 15 years. UCPath is also a PeopleSoft system, but with other components such as payroll and benefits activated. UCPath will in some ways be familiar, and in other ways, be new and different. Another big advantage, especially on the academic side, will be our new ability to view and confirm appointments at other UC locations. All campuses will be in the same system. For example, if an academic unit wants to pay someone from another location, we can easily confirm that appointment and any end dates associated with the appointment. Inter-campus transfers should also be smoother as individuals will remain in the same system, rather than the current state of moving from one separate instance of PPS to another. As a result, the system will immediately see someone ending an appointment at one campus and starting another appointment at another campus the next day. The system will recognize there's no break in service, and that individual will remain in the appropriate retirement tier (currently it takes 3–4 months before the systems at the Office of the President recognize there was no break in service).
Although no system is perfect, my academic personnel colleagues and I have been working for years to help design UCPath so it meets our academic compensation and appointment needs. We have agreed to some system-wide standardizations, and have successfully lobbied for system modifications to ensure all academics will be paid accurately and on time—our initial goal for the system. By learning as much as you can about UCPath now and staying updated as we move toward our targeted transition date in spring 2019, you will help ensure our campus transition goes as smoothly as possible.
Once the system is operational for UC Berkeley, we will continue to work on process improvement and system efficiencies (such as exploring a system-to-system connection between UCPath and APBears). Because there will be more to do after the system is implemented, I encourage you to remain engaged as things progress.
Thanks for your support and all you do for the campus.
Heather Archer