CalPath Connect Newsletter
Resource for information about the UCPath project at UC Berkeley
Background image: CalPath Connect Newsletter Image (Issue 2)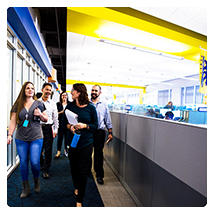 University of California's (UC) current payroll personnel system (PPS) is more than 35 years old—with 11 different and disconnected versions, and does not meet the changing needs of our complex employee population. With the existing systems, we are limited in our ability to protect personal data, ensure regulatory compliance (research and payroll), and share best practices across campus locations.
Depending on the respective campus resources, employee access to information, service support, and overall user experience is inconsistent. Many of the processes we follow today have been modified over the past three decades and vary greatly across UC locations even though our operations are not that different.
---
Pursue a professional development opportunity and feel good about helping UC Berkeley employees successfully transition to UCPath.
The UCPath Project team is looking for training volunteers to help conduct UCPath classroom trainings. With a variety of campus employees set to transition into UCPath, we need your help to deploy effective classroom training to UC Berkeley employees. Read More
---
Workstream Updates
Change Management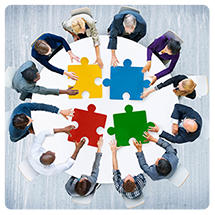 A structured approach to transitioning people and processes from the current operating state to a new, future operating state.
Activities:
Meetings are beginning with Regional Service teams to discuss how to select appropriate staff to be Initiators and Approvers, particularly for the following templates/functionality:

Position Request template (for new positions and vacant position updates)
Position Funding template (salary expense designation for a position)
Direct Retro template (replaces current Payroll Expense Transfer (PET))

Planning has started for knowledge transfer sessions for Position Request template, Position Funding template, and Direct Retro template.

Why attend these sessions? Understanding the UCPath functionality is key to being able to make decisions about who should initiate and approve each template.

Kick-off sessions were held for the 70+ Pathfinders identified in campus units. Pathfinders are the change agents working with the Berkeley UCPath team to ensure a smooth roll out of UCPath. Find your Pathfinders
Data Conversion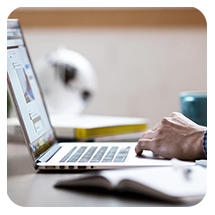 Relevant data has been extracted from current data sources—Payroll Personnel System (PPS) and Legacy PeopleSoft (HCM)—and converted into the new UCPath system multiple times to support future business processes.
Baseline conversion results for technical validation:
| Data Converted | % Converted | % Accurate |
| --- | --- | --- |
| Personal Data | 83.82% | 76.86% |
| Identification Data | 93.04% | 94.50% |
| Emergency Contact Data | 77.58% | 91.45% |
UC Berkeley has raised 82 defects for baseline conversion:
Being reviewed by UC Office of the President PMO conversion team
32 defects for previous cycle (smoke test and early conversions)
Testing
Integration Test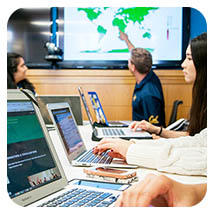 One of the primary goals with integration testing is to confirm interactions between converted data and systems, and expose issues as an expected byproduct of that process.
Integration / End-to-End Testing (Sept. 4-Dec. 21, 2018):
Due to missing baseline code in the testing environment, Integrated functional testing had been paused from September 12-21, 2018, resuming on Tuesday, September 25th.
Several Integrated functions were tested in the first week of testing:

Number of issues logged: 17
Number of issues resolved: 7 (will be re-tested after September 25, 2018)
Payroll Parallel Test
Payroll Parallel Testing involves running payroll in both UCPath and PPS systems for the same pay period, comparing the paycheck details to ensure they match.
Payroll directors from all four D1 campus locations were co-located for three days at the start of Payroll Parallel Testing 1 (PPT 1) in Oakland, CA to process payroll calculation for the same transactions that occurred in Payroll and Personnel System (PPS) for pay periods end dates May 19, 2018 (Biweekly) and May 31, 2018 (Monthly) in the UCPath system.
Results after one week of testing:
Item
Checks Generated
% of Check Where Gross
Matched PPS and UCPath
Biweekly
74%
48.8%
Monthly
75%
67.6%
The snapshot dates chosen fall on a UCPath deduction holiday, which does not align with a PPS deduction holiday. Due to the mismatch, deductions and taxes couldn't be validated. Due to the deduction holiday, the PPT 1 scope had been reduced to include earning compare only, excluding deductions and taxes.
I-181 Timekeeping Files: Biweekly (5.9% errors), Monthly (3.6% errors)
Number of issues logged: 16
The UCOP PMO has modified the schedule:
Extending integration testing by one week with a new finish date of December 21, 2018.
A third payroll parallel test cycle (PPT 3) has been added, starting January 14, 2019 and finishing February 8, 2019.There will be overlap with user testing, which should be mitigated with resource planning and generally different Subject Matter Experts (SMEs) required for these test cycles.
There will be three Payroll Parallel testing runs with the full monthly and biweekly employee population:
Payroll Parallel Test 1: Aug. 27-Sept. 28, 2018
Payroll Parallel Test 2: Nov. 5-Dec.7, 2018
Payroll Parallel Test 3: Jan. 14-Feb. 15, 2019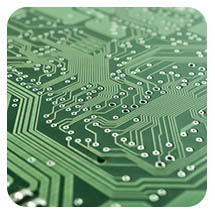 Articles, general and technical information, and spotlights for campus technologists whose systems will be impacted by the UCPath implementation.
Technology updates:
Environments and Infrastructure: Performance and user test environment will be set-up by mid-October
Configuration, Enhancements, Modifications, Localization, and Information (CEMLIs): 14 tested (1 has errors that are being fixed)
UC Berkeley conversion: Bear Buy, Berkeley Financial System (BFS), Berkeley Campus Solutions (BCS) conversion is in progress
UCPath-wide support:

PCSSC (UCPath Production Control Shared Service Center)
Data Services (Data Dissemination Operational Data Store=DDODS)
Tech Talk Articles
A series of articles about Integration Testing and how you will be impacted.
Training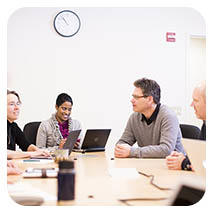 Resources for UC Berkeley faculty and staff to successfully interact with the new UCPath system, launching in Spring 2019.
Activities:
Spanish conversion of training materials: 25% complete
Plan to convert training materials to Mandarin finalized, and translator resource has been identified.
Help campus successfully interact with the UCPath system and volunteer to be a UCPath trainer.